On the service Gosgidrotehnadzor
The State Service on Supervision of Hydraulic Construction Safety is an authorized executive body of state power that ensures state control in the field of hydraulic structures at the design stage and after commissioning. The State Service was founded on August 1, 2014 by the decree of the Government of the Republic of Tajikistan under the number 511, in accordance with the Law of the Republic of Tajikistan "On the Safety of Hydraulic Structures" No. 666 of December 29, 2010.
The aim of the Service is to implement the state policy to ensure the safety of the hydra objects. The objectives of the Service are to monitor compliance with rules and regulations, their compliance with safety criteria, and address emerging security issues, both with respect to the structure itself and the safety in relation to legal entities and individuals, and the environment.
Under supervision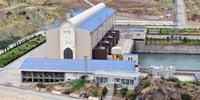 Sangtuda-1 HPP
Sangtuda-1 is a hydroelectric power station on the Vakhsh River in Tajikistan. Installed capacity of 670 MW. Sangtuda-1 is the third stage of the Vakhsh cascade of hydraulic power plants and one of the three largest hydroelectric power stations in Tajikistan.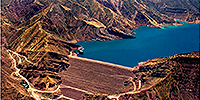 Nurek HPP
The largest hydropower plant of the republic on the Vakhsh river with an installed capacity of 3,000 MW (nine units of 335 MW each) and an average annual electricity generation of 11.2 billion kWh / year.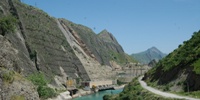 Baipaza HPP
Baipazinskaya hydroelectric power station on the Vakhsh river, was built in 1985. The power plant has 4 hydraulic units with a capacity of 150 MW each. Law on audits of business entities